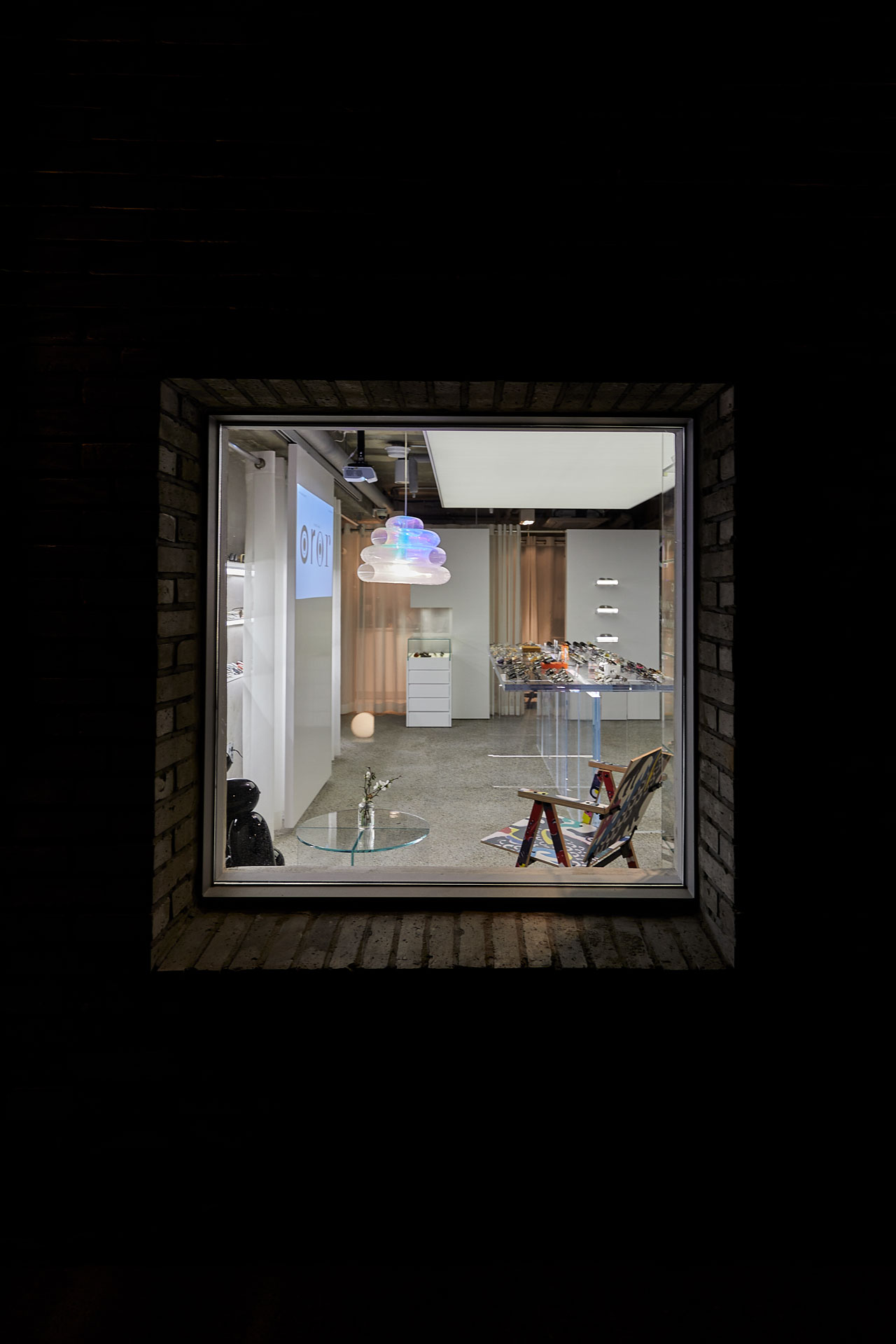 oror is an eyewear brand editing shop that begins with the word or. The space located in Saunds Hannam is a concept complete with hidden gem, filling it with transparent material and light with main material in a roughly finished background. Hopefully, products from different brands with different backgrounds will be found and be a place to shine.
ⓒ 2018 NBDC
All rights reserved. No part of this publication may be reproduced or transmitted in any form or by any means, electronic or mechanical, including photocopy or any storage and retrieval system, without permission in writing from the publisher.

Respect copyrights, encourage creativity!