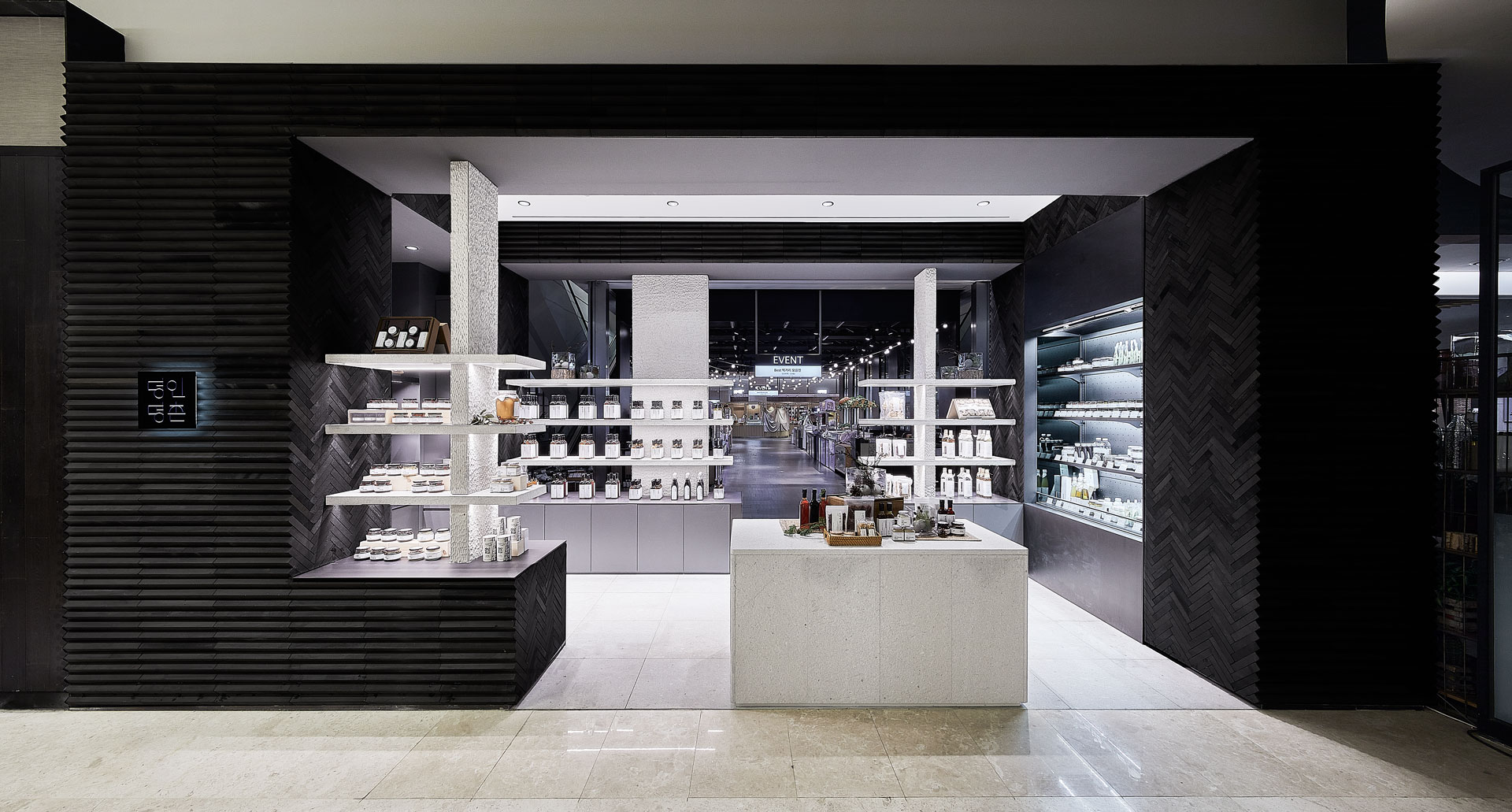 myeongin myeongchon is a professional brand that brings together products of artisans from all over the country who produce tradition and culture.

The myeongin myeongchon pangyo branch was located between the common area and the food hall boundary on the first basement floor of hyundai department store, and it was necessary to reinterpret the renewed BI and spatial branding to be applicable to island shop.
We focused on the original properties of myeongin myeongchon and searched for the keyword of conciseness. In order to make the product, which is the essence of the sales space, stand out, the project was carried out with the concept of refining and arranging.
Charcoal grey bricks are stacked in a herringbone style to express a neat giwa(Korean traditional roofing tiles) shape. It was planned so that the wall and the storage could be seen as a single mass. In the space, minimal finishing materials and monotones were used to bring out the colors of the products. The wall has developed a pattern derived from the stacking form, which is a large texture of the space, and the partially constructed wall raises curiosity about the product and space.

ⓒ 2020 NBDC
All rights reserved. No part of this publication may be reproduced or transmitted in any form or by any means, electronic or mechanical, including photocopy or any storage and retrieval system, without permission in writing from the publisher.

Respect copyrights, encourage creativity!